Clean Up Your Credit and Save
Do you have "good credit"? According to Experian, one of the top three credit reporting sites, most credit scores fall between 600 and 750. A score above 700 usually suggests good credit management.  And 750-850 is considered to be excellent credit.
Why should you care?
If you want to buy a car or a house, you'll want to have very good credit so you can get a low interest loan.  If you're not at that point in life, it's still a good idea to learn to take care of your money and start paving the way for a strong credit background.  I pay for everything with my credit card because I get cash back by using it. There's no annual fee and I pay it off in full every month, so it costs me nothing to use it.  It's a win-win.  It takes money to make money, right?  In other words, you will save a lot of money by having good credit.
If you're looking for a great deal on a card that gives you cash back, check out one that we recommend.
Another reason to care is credit can adversely affect seemingly unrelated things such as getting a job or an apartment.  Financial responsibility is an important asset, and is something that credit reports more or less quantify.
Free Credit Report
According to the Federal Trade Commission, you can find out what's on all three of your credit reports once every year, by the official government website:  annualcreditreport.com.  It shows what's on your credit reports from Experian, TransUnion and Equifax.
But, the government doesn't give you the infamous "credit score" that I mentioned above.  That's something the credit bureaus have rights to limit, it's proprietar information and they can charge you to see it. You have the right to see what's being said about you (what's on your credit), for free once a year, but you won't get your credit score for free from them.  So that's why we get excited when we find sites that offer to share your credit score for free.  Sites such as Credit Sesame do not require a credit card, and there's nothing to cancel.
What's on Your Credit?
Without boring you with too much detail, a credit report contains three main sections:
PERSONAL INFO – including name(s) and aliases used, current and past address(es), spouse(s), job(s), etc.
ACCOUNTS – past and current credit accounts, including loans, credit cards and bank accounts especially if there's credit involved (such as overdraft protection)
INQUIRIES – There are two types of inquiries.  First, "promotional" inquiries — this shows companies that have requested basic credit info to extend possible offers to you and does not negatively affect your credit.  And second, your "account review" inquiries — this shows companies who have pulled your report when you've apply for credit. Too many of these can negatively affect your credit score. That's why you shouldn't apply for a lot of different credit offers. It can hurt your credit score.
NEGATIVE INFO – includes Negative Accounts, Collections & Public Records
How Do I Get My Free Credit Report?

First, request your credit reports from the three credit reporting bureaus:  TransUnion, Experian and Equifax. Every year you're entitled to a free credit report, which you can get at annualcreditreport.com (a U.S. government agency) or call them at 877-322-8228.
Denied?! In addition to the free annual credit report, you are entitled to an additional free copy of your credit report each year if you've been denied credit because of your credit report, if you're unemployed looking for work or if you've been denied employment because of what's on your report, if you receive public assistance, or if you believe there are errors due to identity theft or fraud.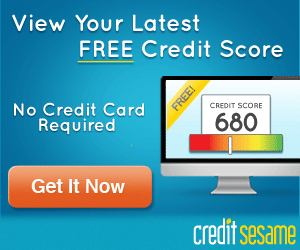 What Is Bad Credit?
You may not realize it, but it looks better if you've lived at your address for more than two years. It's good to be at your job for a few years too.
It's also derogatory to have too much open credit.  That means, if you have 10 credit card accounts open with $1,000 credit limits, and you only make $40,000 a year, you might be considered a credit risk.  They look at is as if you could potentially charge $10,000 on credit cards, and that's 20% of your annual income.  It doesn't look good if the creditor closes your account, but it will not harm your credit if YOU close your account.
Of course, not making your payments on time, which they break down into 30, 60 or 90 days late, is not good.  Bankruptcies, foreclosures, repossessions and late payments are the bane of any credit report and should be avoided whenever possible. Trust me on that one. I learned the hard way and have spent my life making up for it. The lesson wasn't lost on me, thankfully.
And lastly, not having established credit isn't good.  If you're just starting out or starting over, you may want to consider a secured credit card which is almost like a prepaid card (but different).  You basically deposit money into the secured credit card account, and then use it as your credit limit.
How Do I Clean Up My Credit?
First word of advice: do not use a credit repair service. You can do it yourself for free, and you should beware – many of them suggest unethical and illegal tactics that don't work and can get you in even more trouble.
How to clean it up. If you find any inaccuracies on your credit reports, follow the instructions on each credit bureau's website to initiate a dispute.  You'll be asked to fill out the form to dispute any incorrect items on your credit report.  While it's easy to initiate a dispute, you'll need some proof that the report is incorrect.  I suggest contacting the creditor beforehand, to find out as much as you can about what the problem is and how it got there.
Three types of accounts on credit reports:
It's yours but it's inaccurate.  Contact the financial institution and ask them for proof to provide to the credit bureaus. They may offer to provide to the bureau themselves, but I recommend asking to receive copies as well, just in case.
It's not yours.  If the account is not yours, whether positive or negative, you should contact the creditor to have it removed. Your credit report contains contact info for each creditor listed.  Calling them is the fastest way to get things done, but it's not going to be immediately removed. They will investigate and they have 30 days or it will be removed.  Ask them to send you a letter of proof, if they agree it's not your account, so that you have it if the credit bureau ever needs proof.
It's yours and it's bad. And, if the account is yours and is adverse, the best thing you can do is contact the creditor and pay it.  You may be able to come to a settlement with them (pay less than what's owed) if you have the funds to pay in full.  I cleaned up my own credit, my husband's and have helped friends clean theirs up as well.  I've seen creditors accept fractions of what is owed on old debts.  This is not something to take advantage of, it's something that might be able to help you turn over a new leaf and start new with integrity.  You may be allowed to pay off a $15,000 debt in full by paying $1,500.  But be prepared to pay that $1,500 right away. Chances are they won't take less AND take payments. Be sure to get it in writing and confirm that it isn't a payment toward the full amount, it is a settlement that will consider the debt paid in full.  This will be noted on your credit as a "charge off" and while it's not good, it's better than if you still owed the $15,000 from my example.
How long does it stay there? Adverse credit will come off your credit report after seven years (10 years for bankruptcies and more serious issues). If those items are still there, file a dispute.  Sometimes bad debt is sold to collection agencies who then open new collection attempts. This can refresh the debt on your credit report as if it's newer than it is.
"Accounts that contain a negative account status. Accounts not paid as agreed generally remain on your credit file for 7 years from the date the account first became past due leading to the current not paid status. Late Payment History generally remains on your credit file for 7 years from the date of the late payment."
For more information, see Nolo Online.
I'm Drowning in Debt, What Do I Do?
Seriously consider a plan to pay off your debt, and quit spending more money than you have.  I apologize if that sounds too obvious, but it's the plain and simple truth.  I've been down this road and I know how hard it is!
Don't be average!  The average American with more than $7,000 in credit card debt pays 18% interest, and makes a minimum payment of $175 per month.  At that rate it will take 306 months (25+ years) to pay it off, and you will have paid almost $10,000 in interest on top of the original $7,000!!  You have to get this under control.
Make a plan to pay off your debt with a zero interest credit card.  For example, if you get 18 months interest-free, then divide what you owe by 18 and make that payment per month. Check out all the Free Credit Cards we recommend!